What's feeding on your pet?
Ticks can be found throughout the United States. The most common ticks include: Lone Star Tick, Brown Dog Tick, American Dog Tick, Western Black-Legged tick, and Deer Tick.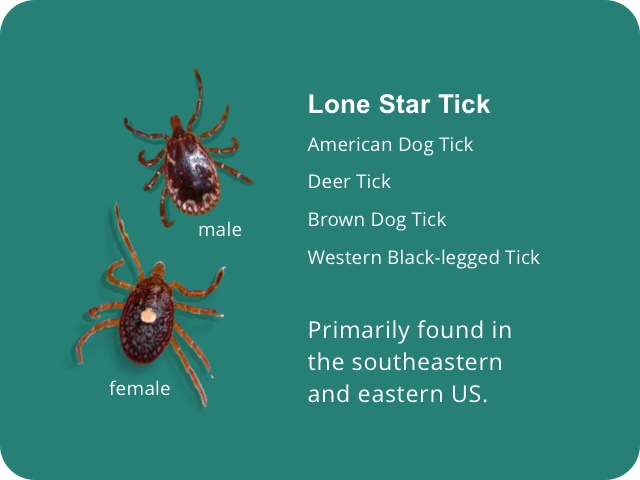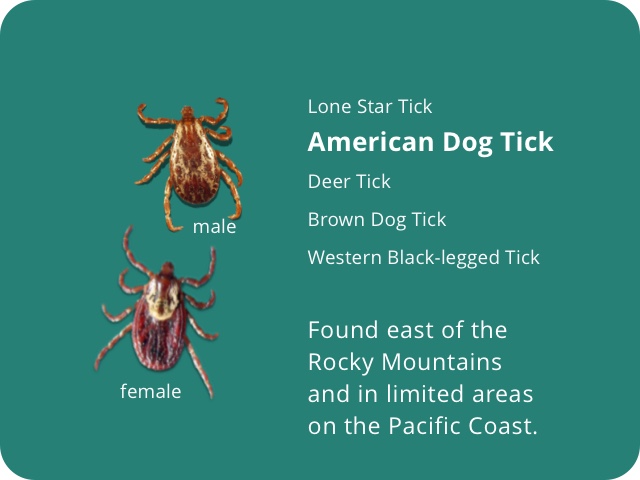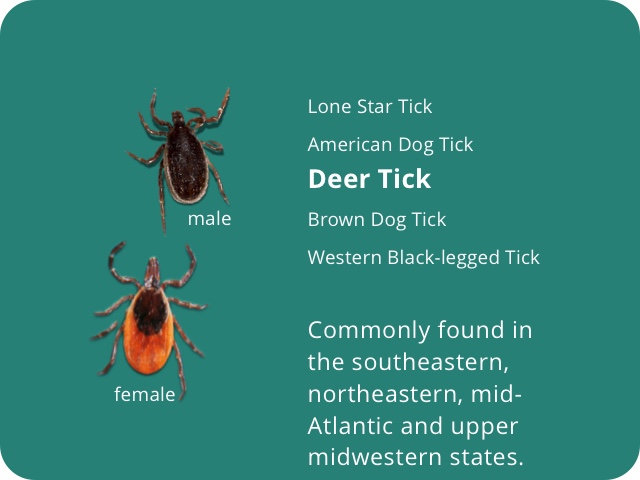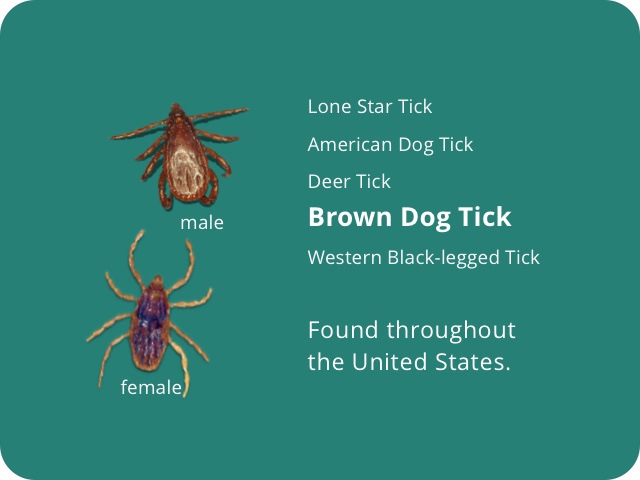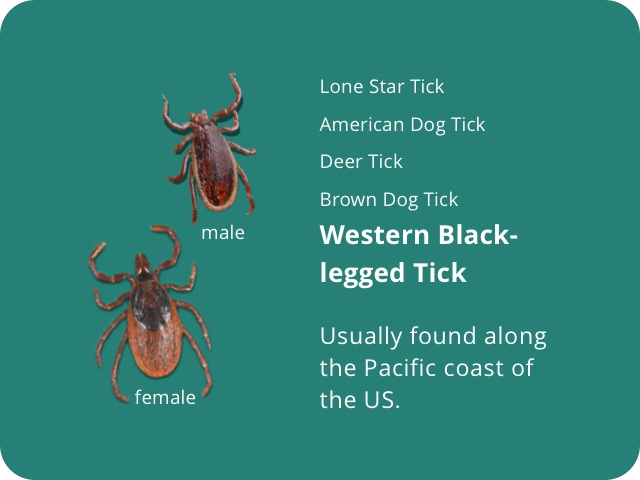 Do ticks carry diseases?
Ticks are menacing creatures that can transmit a number of life-threatening diseases. Some of the most common diseases include Lyme disease, ehrlichiosis, anaplasmosis, Rocky Mountain spotted fever, and babesiosis.*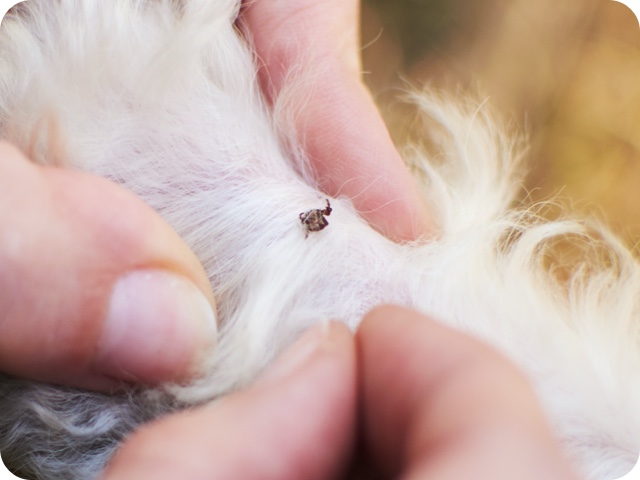 Ticks can thrive anywhere
Ticks aren't limited to the backwoods or rural areas. They can be found in urban settings, too. They're at the dog park, on walking trails, even in your own backyard. Wildlife such as white-tailed deer, raccoons, and other rodents can carry ticks into residential areas and deposit them anywhere your pets may be.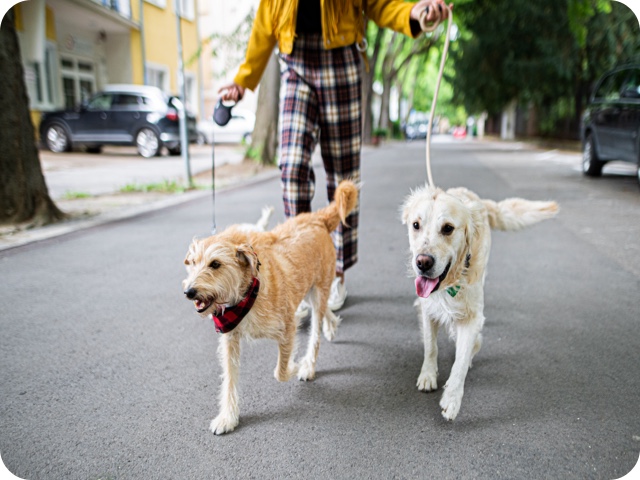 Protect your pets from the dangers of ticks.