How to Apply FRONTLINE Gold for Dogs:
1
Remove one applicator tube from package and hold in an upright position pointed away from your face.
2
Twist dispensing tip clockwise about ½ turn while pushing down to break tube's seal. Do not remove the dispensing tip.
3
Dog must be dry at time of application and remain dry for 48 hours after application. Position the dispensing tip on dog's back between shoulder blades. Use dispensing tip of tube to part dog's hair so that product will be applied at skin level. Begin squeezing out contents of tube to form a stripe as you move from shoulder blades along dog's back to base of tail. You may bathe dog 48 hours after application. 
— How to Apply FRONTLINE Gold for Dogs —
Refer to label for full instructions before use.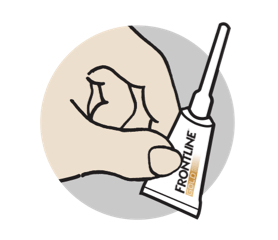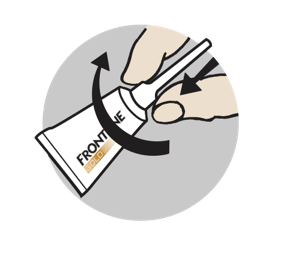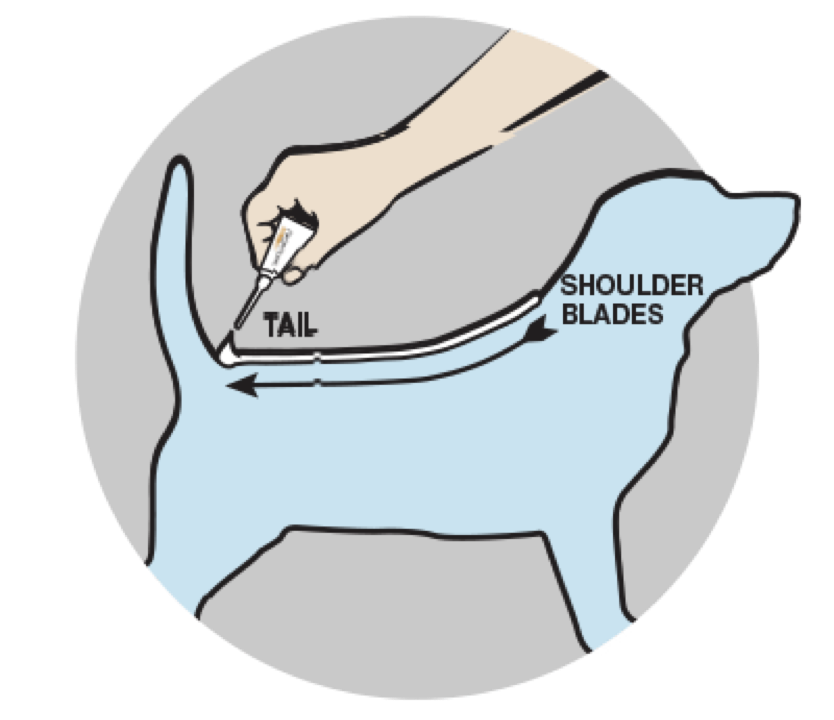 How does FRONTLINE <sup>®</sup> Gold for Dogs work?
FRONTLINE® Gold for Dogs spreads from the stripe-on application, rapidly covering the entire dog and localizing in the hair, on the surface of the skin and in the sebaceous glands. These glands act as a reservoir, continuously replenishing FRONTLINE Gold for Dogs onto the skin and hair coat, so it keeps working even if the dog gets wet.
Why is it important to tackle flea eggs as well as fleas?
Even if you have treated your pet for fleas, some fleas may lay eggs before dying, therefore it is important to tackle flea eggs. FRONTLINE Gold for Dogs kills fleas before most have time to lay eggs. The pyriproxyfen in FRONTLINE Gold prevents development of flea eggs and flea larvae, breaking the flea life cycle.  
Can my dog get wet right after applying FRONTLINE Gold for Dogs?
Your dog needs to be dry at the time FRONTLINE Gold for Dogs is applied and remain dry 48 hours after application